Mold-B-Gone Remediation, LLC
Your Mold Removal Specialist in Duluth, GA
Whether you need whole-house mold removal or are simply concerned that you might have mold in your home, Mold-B-Gone is here to help.
Get Started
Services
WHO ARE WE
Certified Mold Experts
Duluth, GA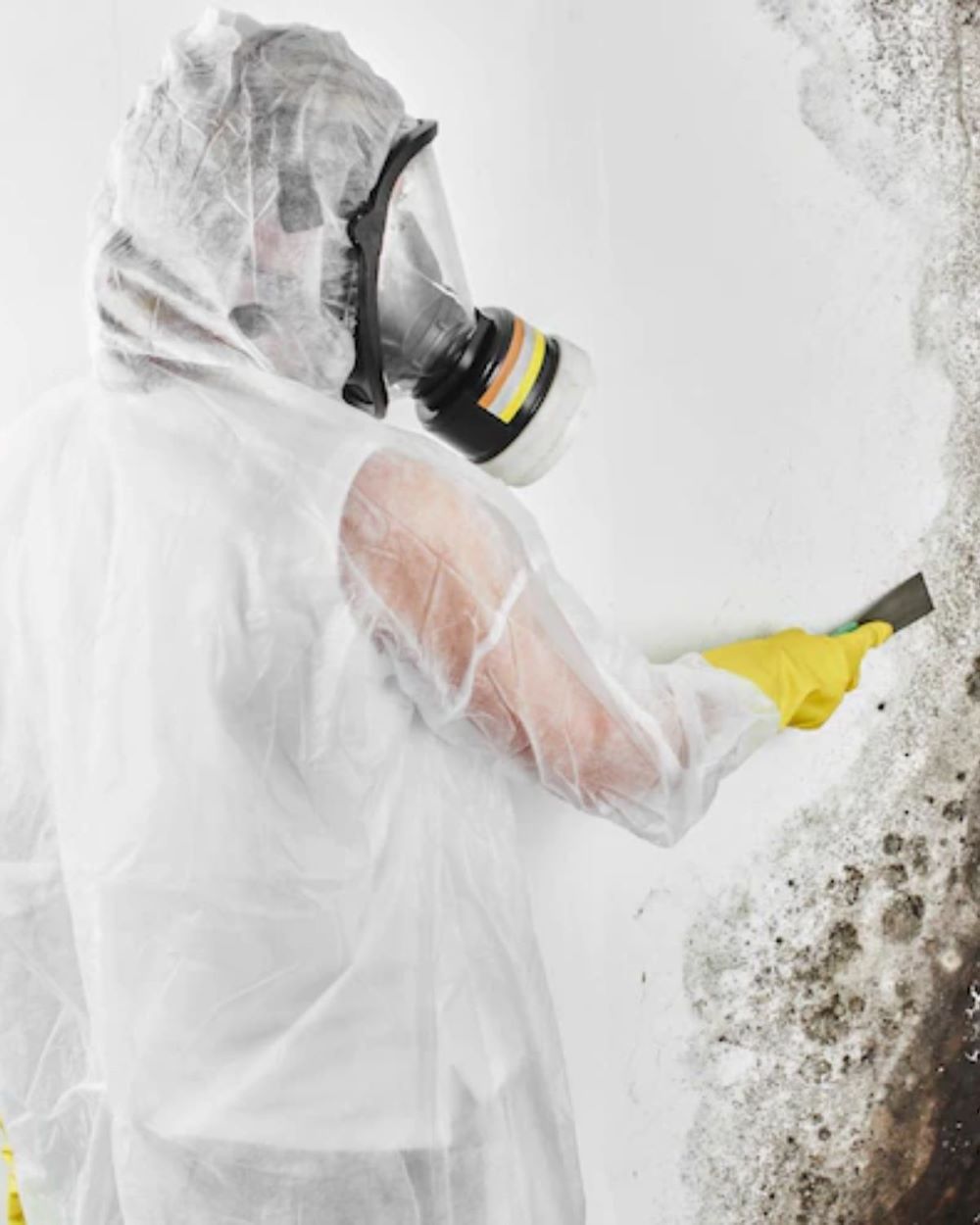 Mold-B-Gone is the leading mold remediation company in the Duluth area, specializing in whole-house cleaning. Indoor air quality is important for a healthy family. Our employees are trained and certified in the art of mold removal in Duluth, GA to make sure that you aren't the victim of illness-causing mold.
100% Success Rate
Not a single client of ours has ever failed a mold inspection after we've finished cleaning it. Our track record speaks for itself, but we back it with a 1-year warranty. That means, if any mold inspection finds mold 1 year after our cleaning, we will clean it on our own dime.
GET A FREE INSPECTION TODAY!

Contact Mold-B-Gone for more details!
Got Mold?
One of the challenges facing consumers with mold is determining how to get mold removal done properly. Hire a mold expert in Duluth, GA!
Experienced mold removal specialists, like Mold-B-Gone, have certifications and understand that the first step to preventing mold is to first identify the cause of mold growth, which is inevitably caused by excess moisture. The first step is to fix the moisture issue, then tackle the mold problem.
WE STAND Behind OUR WORK
Our Guarantee
Our

mold removal company

will offer a 1-year written guarantee on interior cleaning for your home or business.

Our

mold removal company

will offer a 1 year written warranty on structural mold removal for your home or business.
We Focus on Whole House Cleaning
Our mold removal experts focus on one thing: to make your home free of mold and keep your family healthy. Whole-house cleaning is the only way to do this for the long term.
Trained Specialists
Our team has Certified Mold Remediation Contractors (CMRC) and Certified Mold Inspectors (CMI) to ensure your home is mold-free.
Industry-Leading 1-Year Warranty
Our promise is simple: we will pay for any mold removal if your home fails an inspection after we clean it. There's nobody in Duluth who will match this guarantee!
Mold Remediation Experts in Atlanta.
If you suspect you have mold in your home or business, now is the time to act.



Mold Removal & Remediation Blogs