Mold-B-Gone Remediation, LLC
Your Mold Removal & Remediation Company in Ellijay, GA
We are Ellijay's most trusted mold removal company. Mold-B-Gone provides mold inspections, detection, indoor air quality testing, treatment, and whole-house mold removal to keep you and your family safe.
Get Help Now
Services
WHO ARE WE
Certified Mold Experts
Ellijay, GA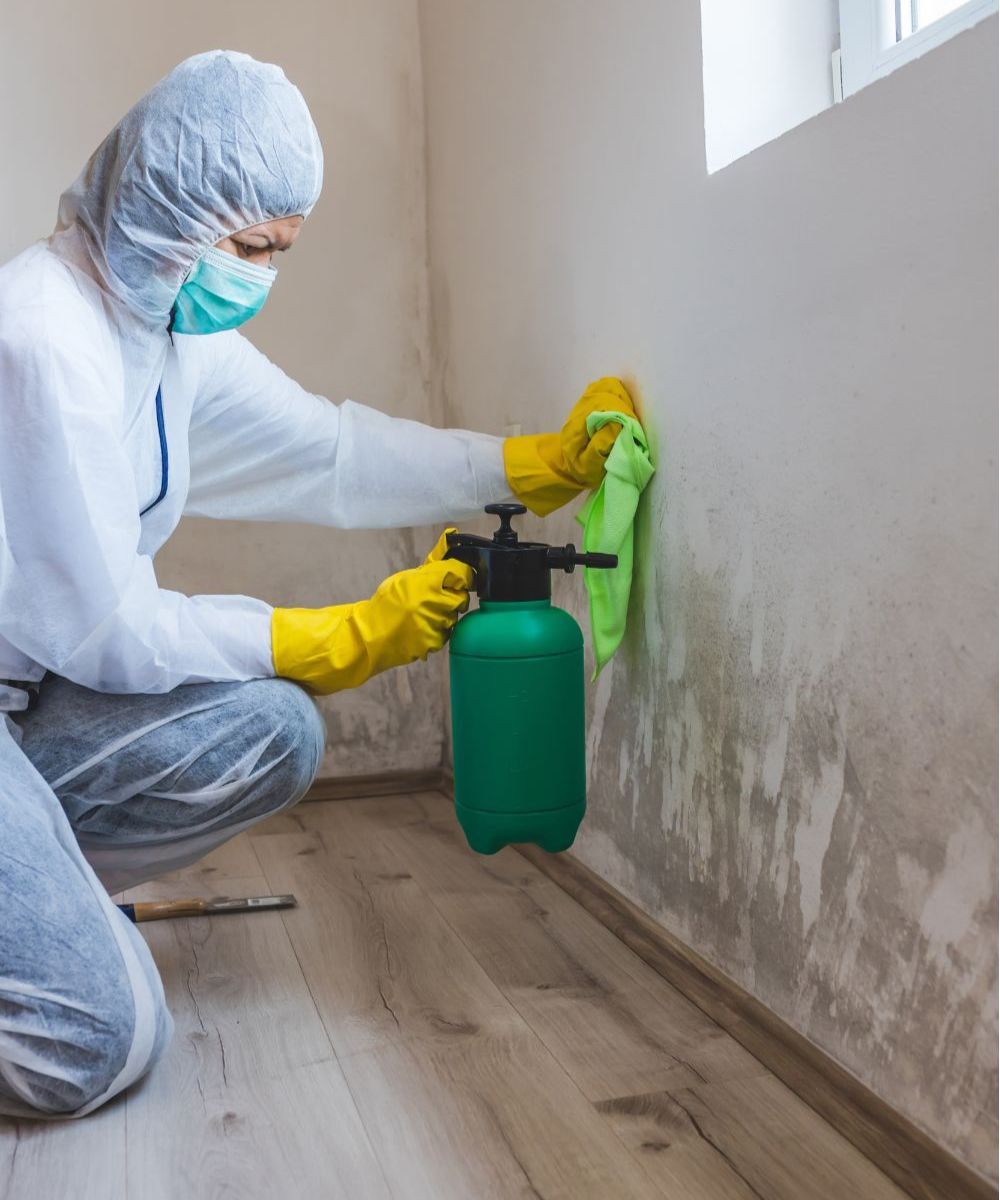 Top Mold Removal Specialists
We specialize in whole-house cleaning to make your home mold-safe for allergy sufferers. Our team is trained in both mold testing and mold removal in Ellijay, GA
Because indoor air quality is crucial for a healthy home, we provide our personnel with the best mold removal training.
100% Success Rate
We have never detected mold in any homes we have cleaned for customers since our start. In other words, we guarantee that your home will be mold-free. Our exclusive 5-year warranty covers the whole mold removal process. For instance, we will pay for further cleaning costs if a test shows mold.
GET A FREE INSPECTION TODAY!

Contact Mold-B-Gone for more details!
Got Mold?
One of the challenges facing consumers with mold is determining how to get mold removal done properly. Hire a mold expert!
Experienced mold removal specialists, Mold-B-Gone have certifications and understand that the first step to preventing mold is to first identify the cause of mold growth, which is inevitably caused by excess moisture. The first step is to fix the moisture issue, then tackle the mold problem.

Your home may be infested with dangerous molds & toxins. Mold-B-Gone Remediation, mold experts are equipped with a wide array of eco-friendly methods to inspect and remediate mold from your home while ensuring minimal disturbance to you and your way of life.

Our Indoor Air Quality testing uses OSHA, NIOSHA, and EPA testing procedures to investigate indoor air quality complaints or give you a profile of your air. We take special care in instruments calibration and sample handling to produce accurate and reliable results.

Humidity levels in your crawlspace can affect the rest of your home. Having unconditioned air below your living spaces makes the whole house harder to heat and cool as well as provide the perfect damp setting for mold spores to breed.

Your commercial building may be infested with harmful mold spores and toxins. Mold-B-Gone Remediation mold experts are equipped with a wide array of eco-friendly methods to inspect and remediate mold from your home while ensuring minimal disturbance to you and your way of life.

As a mold removal company in Atlanta, we can sanitize one room or complete the whole house and sanitizing for a completely germ-free home. Sanitizing your home with our mold cleaning service will reduce the number of bacteria and pathogens allowing you to breathe easier and healthier.

Mold B Gone Remediation, LLC in Atlanta is prepared to handle any water loss you may have. We have the experience and equipment to mitigate and clean up after water damage caused by broken pipes, frozen pipes, broken sewer line, storm damage etc.
WE STAND Behind OUR WORK
Our Guarantee
Our

mold removal company

will offer a 5-year written guarantee on interior cleaning for your home or business.

Our

mold removal company

will offer a 5 year written warranty on structural mold removal for your home or business.
We specialize in mold removal throughout the home
Our one assurance is that there will be no potentially hazardous mold in your home.
Personnel with Specialized Skills
MICRO, the premier mold inspection & remediation certification organization, has certified our employees as CMRC (Certified Mold Remediation Contractor) and CMI (Certified Mold Inspector).
We back all mold removal services with a 5-year warranty
We will pay for any future mold removal for the next five years if we do not eliminate the mold from your home. Nobody in Ellijay can compete with our guarantee.
Mold Remediation Experts in Elijay.
If you suspect you have mold in your home or business, now is the time to act.
FAQ About Mold Remediation &
Removal Services in Ellijay, GA

Do I need to test for mold and identify the mold species in my home/building?
Testing and identifying mold is important since some mold spores can cause serious health effects like allergic reactions and respiratory problems. It will also help you determine the best course of action for getting rid of the mold and preventing it from returning. If you think you might have a mold problem, you should contact us at (470) 545-4467 to schedule a free visual inspection.
What does mold smell like?
Mold often produces musty odors that are similar to the smell of dampness or rotting wood. These odors can be strong, even when there is only a small amount of mold present. You may be able to smell mold even before you see it.
How do molds affect people?
Molds can cause various health problems, including allergic reactions, respiratory problems, and skin irritation. Some people are more sensitive to mold than others. People with mold allergies may have watery, itchy eyes, a runny nose, and sneezing. Overall, mold is not considered a health hazard, but it can become a problem if it starts to grow indoors.
How much does it cost on average to get rid of mold in Ellijay, GA?
The cost of mold removal in Ellijay, GA, can vary depending on the size and severity of the mold problem, market condition, and other factors. Generally speaking, mold removal projects will cost between $500 and $30,000, and most fall somewhere in the middle at around $2,000 to $6,000. If you have a mold problem in your home or business, please contact us for a free estimate.



Mold Removal & Remediation Blogs