Whole House & Room Sanitizing Service Atlanta, GA
Home Sanitization Company Atlanta, GA
Cleaning physically removes food or soil from a surface usually with the aid of a detergent, water, and some determinate work. Cleaning agents include detergents, solvents, abrasive cleaners, acid cleaners, or a combination of these. We use biodegradable cleaning agents.
Sanitizing, on the other hand, takes cleaning a step further by reducing or completely destroying the number of bacteria and other micro-organisms. Sanitizing a surface makes that surface clear of contaminants that could affect your health. Sanitizing is meant to reduce or eliminate the occurrence and growth of bacteria, viruses, and fungi.
At Mold-B-Gone Remediation, LLC, we take sanitizing even further. We can sanitize one room or complete the whole house and sanitizing for a complete germ free home. Sanitizing your home will reduce the amount of bacteria and pathogens allowing you to breath easier and healthier.
Because our sanitizing products are Eco-friendly, we can sanitize your home without disrupting your daily routines.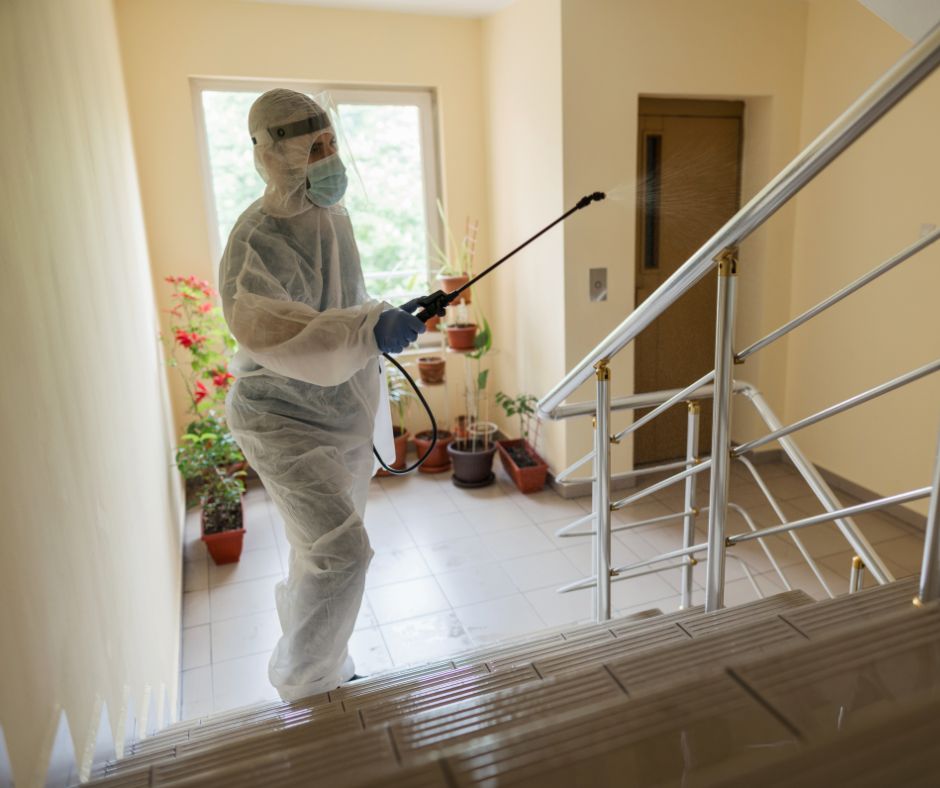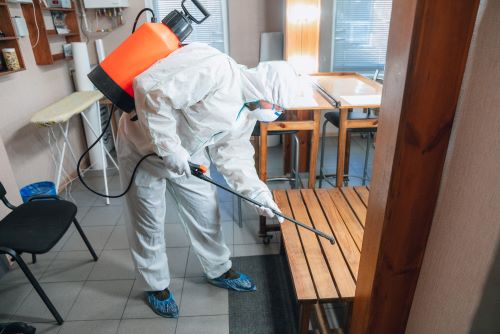 COVID & RSV Sanitizing
COVID and respiratory illnesses are a fact of life that we all have to deal with. In order to make sure that your home stays safe, we offer coronavirus sanitizing and respiratory syncytial virus (RSV) sanitizing services for Atlanta homes.
New Home Sanitizing Service in Atlanta, GA
When buying a new home, cleanliness is often the last thing you're worried about. However, you don't know what germs and mold have been left over from the previous owners! You and your family deserve to move into a freshly clean home, and Mold-B-Gone's home sanitizing experts in Atlanta can make sure you do. Our ozone machine disinfects and kills viruses, microbes, and bugs. Whether you bought a house from the previous owner, or just purchased a new build, getting your whole house sanitized by professionals can help ease your mind.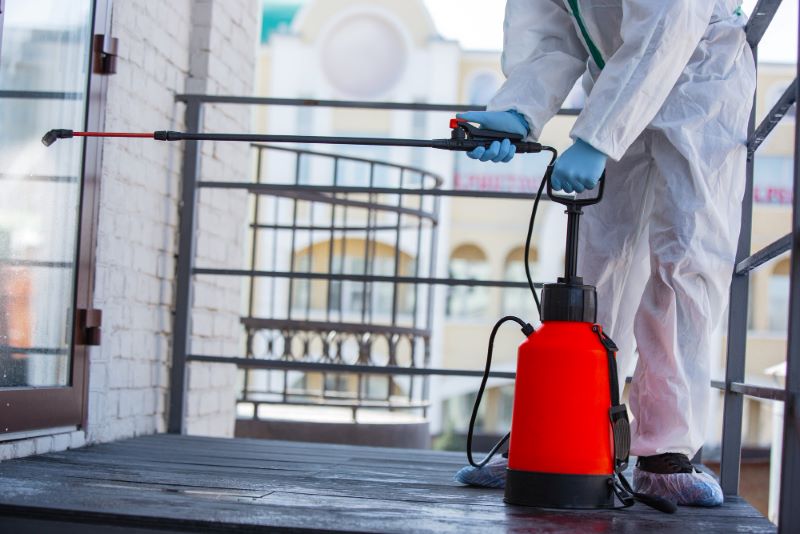 GET A FREE INSPECTION TODAY!

Contact Mold-B-Gone for more details!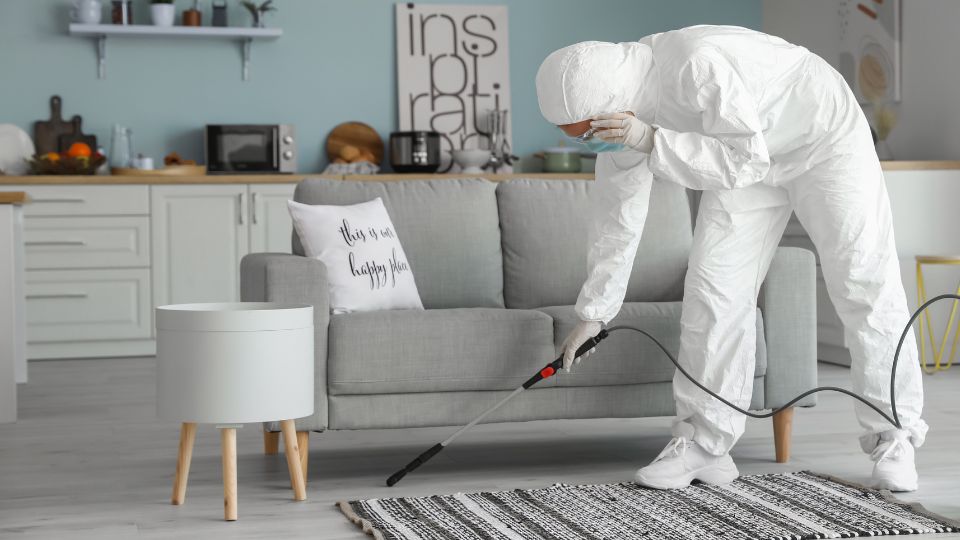 What Our Eco-Friendly Products Can Do!
Minimizes exposure to concentrates
No ozone depleting substances
Reduced bio-concentration factor
Reduced flammability
Reduced or no added dyes unless needded
Reduced or no added fragrances
Reduced or no skin irritants
Reduced or no volatile organic compounds (VOC)
If your home is infested with dangerous molds & toxins, Mold-b-gone is equipped with a wide array of eco-friendly methods to inspect air quality and remediate mold from your home in Atlanta, GA, while ensuring minimal disturbance to you and your way of life.
FAQs about Whole House Room Sanitizing in Atlanta
Is sanitizing every room in your house necessary?
Yes, it is recommended to sanitize every living space in your home on a regular basis. By doing so, you will help to keep your home clean and free of harmful bacteria and viruses. This will further protect you and your family from getting sick and spreading illness.
Is it worth it to sanitize your home?
Yes, it is certainly worth it to sanitize your home on a regular basis. This will help to keep your family healthy and free from illness. Plus, it will also help to keep your home looking and smelling fresh and clean.
What are the advantages of sanitizing the entire house and room?
The main advantage of sanitizing the entire house is that it helps to keep the environment clean and free from germs. This is especially important in homes with small children or elderly residents. Another advantage of sanitizing the entire house is that it can help prevent the spread of illness and disease. Sanitizing is thus an important part of home hygiene and cleanliness.
Whole House Room Sanitizing Experts in Atlanta.
To learn more or schedule your Atlanta Whole House Room Sanitizing.