Foreclosure & Eviction Clean Out Services Atlanta, GA
Eviction Junk Removal Experts Atlanta
When a tenant needs to be evicted, there's usually a lot of leftover junk that the landlord has to remove. Mold-B-Gone's eviction clean-out services in Atlanta will take care of it without the wait!
We promise prompt service, and we'll get you on the calendar in no time flat. Our team works quickly to ensure that the unit is ready for new tenants as soon as possible. We'll remove everything, including heavy items, hard-to-recycle items, and carpets. Best of all, we'll sanitize and disinfect the property with our specialized tools.
Call Mold-B-Gone to pick up and get rid of leftover junk. We will send a uniformed team of dedicated personnel to remove your junk, dispose of it responsibly, and clean the entire unit. Property managers and landlords can use us to clean out a house or apartment in case of eviction or foreclosure. Schedule your eviction cleanout today!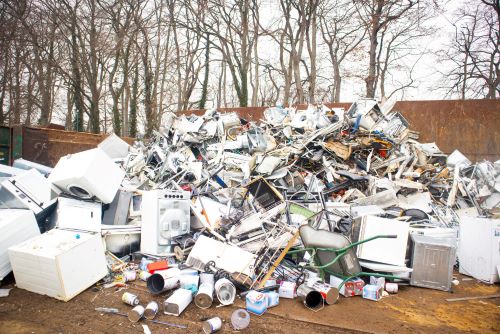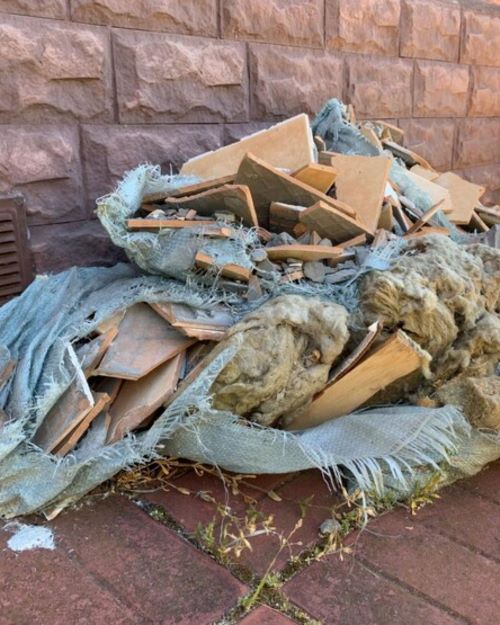 Trusted Eviction & Estate Cleanout Service in Atlanta
You don't just want the house empty; you want your unit clean, sanitary, and ready for move-in as soon as possible. That's why we offer whole house cleaning and mold remediation services in Atlanta after an eviction or foreclosure at Mold-B-Gone. There are many junk removal companies in Atlanta, but we set ourselves apart by promising a clean unit from top to bottom. Thanks to our certified home sanitation professionals, we offer full-service cleaning so your unit doesn't stay vacant for too long. No other eviction junk removal company in Atlanta offers this.
Our toolkit includes our very own ozone machine able to sanitize and disinfect the entire unit. The ozone machine kills microbes, bugs, and viruses, including the virus responsible for COVID-19! On clean-up day, our staff will bring the necessary manpower and equipment. All undesirable objects on the property will be collected, sorted, and loaded. Once everything is empty, we do a final sweep and disinfect the entire property. We'll get rid of everything, including furniture, carpets, mattresses, and appliances. We even offer mold testing and remediation in case of dangerous, disease-causing mold! If you have a property that needs to be cleaned, give Mold-B-Gone a call today!
GET A FREE INSPECTION TODAY!

Contact Mold-B-Gone for more details!
Eviction & Foreclosure Junk We Haul Away
Furniture Removal
Furniture can be heavy and hard to get rid of. We bring a large truck and lots of muscle to haul away even the largest and heaviest pieces of furniture.
Appliance Removal
Getting rid of appliances can be difficult and downright dangerous if done improperly. Our team of cleaning professionals will dispose of appliances according to local regulations.
Carpet Removal
One of the worst parts of emptying out a home is removing the carpets. Removing the carpets will eliminate lingering odors that can make the home unlivable.
Yard Debris Removal
If old leaves and overgrowth are left in the yard for too long, you could end up with a fine! We'll make sure that it's clean according to HOA bylaws.
Mattresses Removal
Our team will remove mattresses of all types, box springs, bed frames, and any other bedding left behind by the tenant.
Other
Mold-B-Gone will remove estate contents, scrap metal, televisions, computers, pool tables, and whatever else is left on the property. If you have any questions, don't hesitate to ask!
Our eviction clean out prices are competitive and always upfront, Contact Mold-B-Gone.

Eviction Clean Out Experts in Atlanta.
Did you have an apartment that needs an eviction cleanout service? Contact us!