Mold Inspection & Indoor Air Quality Testing Atlanta GA
When inside our homes or at our place of business, we want to feel safe. Part of this sense of security is knowing that the air we breathe is clean and healthy. But in most cases, it isn't.
Harmful pollutants lurk inside our homes and businesses without us even realizing it. While most of us are aware of outdoor air pollution, the Environmental Protection Agency has found that pollution levels are 2 to 5 times higher indoors than outside.
If you are worried about your indoor air quality, Mold-B-Gone is here to help. We offer Atlanta mold testing that helps determine how stellar your indoor air quality is, and if there is mold present in your home or business place, we deliver commercial mold remediation services that fully remove it.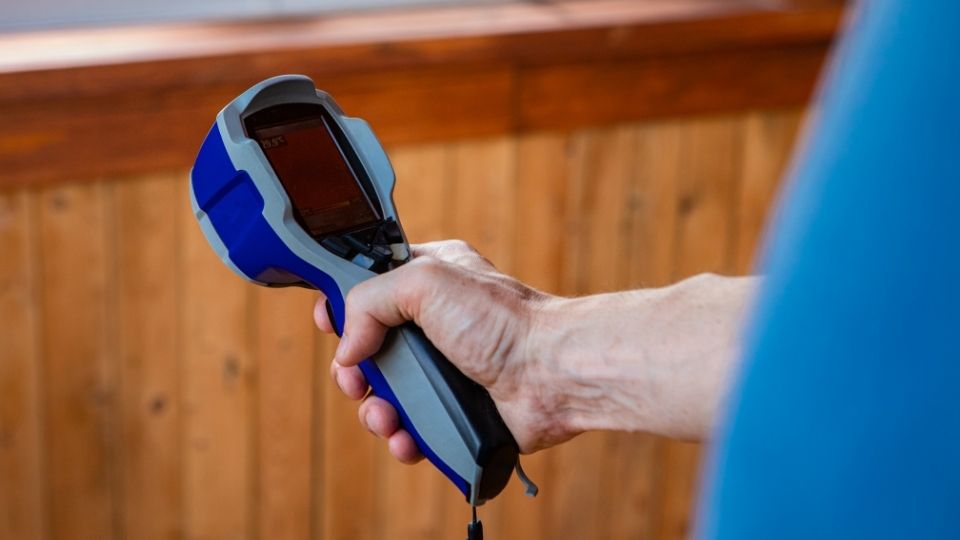 The Risks of Poor Indoor Air Quality
For most of us, the majority of our lives are spent indoors. And while we think of indoor spaces as ones of protection, those ceilings and walls that keep the elements out also keep certain pollutants in, allowing them to become far more concentrated than they ever would be outdoors.
Depending on the type of pollutants you are dealing with, the risks can be quite severe. These include:
Chronic respiratory infections
Worsening asthma and allergies
Sore and watery eyes
Burning sensations in the nose and throat
Frequent headaches
Dizziness
Fatigue
A general sense of malaise
Heart disease
Cancer
Ultimately, your health matters, and protecting it is paramount. This means you must address indoor air quality.
GET A FREE INSPECTION TODAY!

Contact Mold-B-Gone for more details!
How Indoor Air Quality Testing Protects You
Simply put, you cannot protect yourself against threats you do not know are there. Air quality testing determines the safety of the air inside your property. Once you either get the all-clear or find out what is present, you can act accordingly.
Mold-B-Gone Indoor Air Quality Testing
Our process starts by listening to your concerns and what signs or symptoms convinced you it was time to test your indoor air quality. It is important that our work is guided by you, as our ultimate goal is to exceed your expectations.
Our indoor air quality testing in Atlanta uses OSHA, NIOSH, and EPA procedures to deliver a comprehensive profile of your air. All of our instruments are carefully calibrated to ensure maximum accuracy.
Mold and Moisture Testing
Mold and moisture testing measure the presence of mold and humidity in your air and compare the indoor levels to those outside. Depending on the readings, we will determine if remediation work is best for your health.
Mold and Moisture Inspections
Once we confirm the presence of mold and moisture and the type of mold, we inspect your property to determine how severe the case is. This requires additional readings that inform our plan of action. We can also assess your building for mold risk even if none is present yet.
Want to know more about Mold Inspection? read our blog post on What Happens During A Mold Inspection?
Environmental Consulting
In addition to our testing and inspections, the experts at Mold-B-Gone are also available for environmental consulting. As part of this process, we examine your properties to determine where your greatest risks lie and offer options for mitigation.
Our indoor air quality testing service in Atlanta is the first step, and the end result will be healthy indoor air for you and your family. Call us today for additional information or to make an appointment.
FAQ about Indoor Air Quality Testing
How do you measure indoor air quality?
We proceed by listening to your concerns and the signs or symptoms that prompted you to seek indoor air quality testing. We use OSHA, NIOSHA, and EPA procedures to provide a thorough profile of your air. All of our equipment is carefully calibrated to ensure maximum accuracy.
How much ventilation do I need in my home to improve indoor air quality?
The amount of ventilation you need to improve indoor air quality depends on the type of pollution in your home and the level of ventilation that is already present. If you are concerned about a specific type of pollution, you should consult with us to determine the best level of ventilation for your situation.
What parameters are tested for indoor air quality?
The parameters tested in a general sense for health, comfort, and productivity for indoor air quality are Volatile Organic Compounds (VOCs), Carbon Monoxide, Total Particulates, Ozone, Biological Contaminants, Formaldehyde, and Airborne Allergens.
Why is indoor air quality important?
Indoor air quality is important because we spend most of our time indoors. The EPA has identified indoor air pollution as one of the top five environmental risks to public health. Many common household products and furnishings release toxic chemicals into the air that ends up with health problems, including asthma, allergies, and cancer.
Indoor Air Quality Testing Experts in Atlanta.
To schedule your test, call us.