Mold Remediation Experts Atlanta
Atlanta Mold Testing Service
Mold remediation is a delicate process and one where there is a lot on the line. It is essential that our technicians approach each job with an eye for nuance. To do this, we need to know the scope of your mold contamination and which types of spores are present.
Mold evaluation before beginning our remediation process is essential. It allows us to determine which areas of your home or business are contaminated so we can target them directly. It also allows us both to understand the source of the mold problems so that plans can be made to solve that, if not already corrected. This gives us the information we need to tailor our solutions and tools to best kill the existing mold and stop new mold from germinating.
As needed, we can complete mold testing at the conclusion of our remediation process. This is often used to verify that our approach worked and your home or business is truly free of mold. At Mold-B-Gone, we also can work with third-party indoor environmental professionals to administer our pre-testing and post-testing, ensuring accurate results that put your safety first. This is often required for insurance type jobs.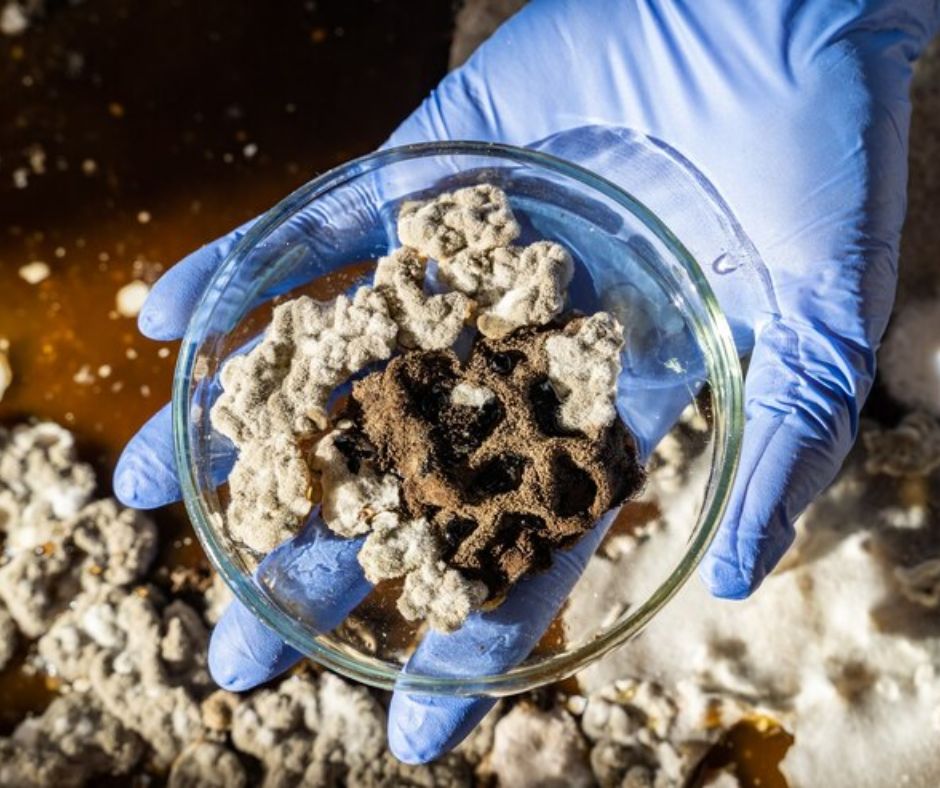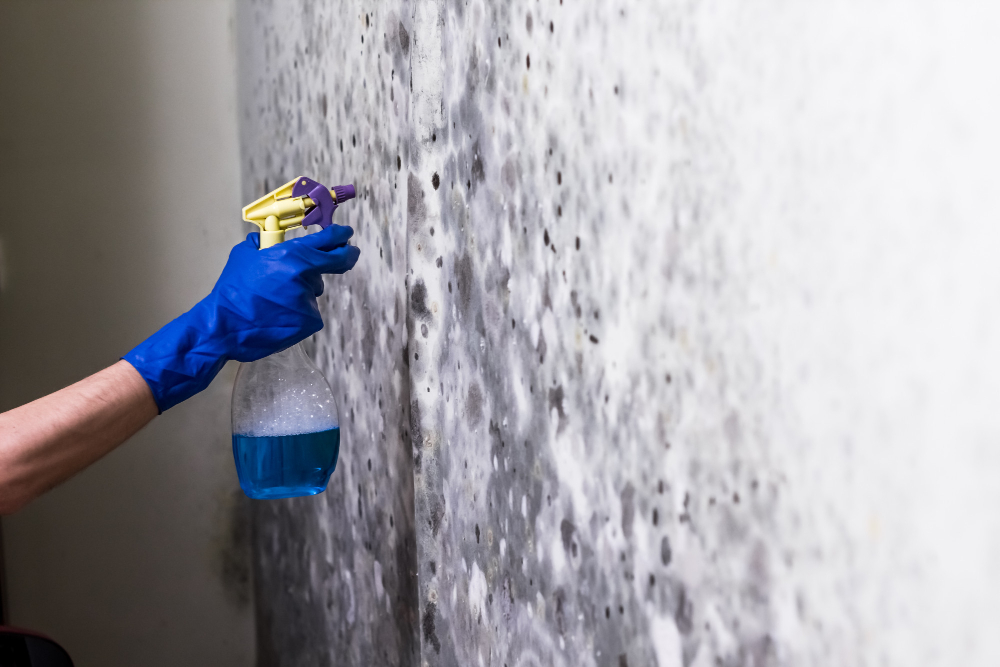 Trusted Mold Removal Company in Atlanta
The realization that mold is in your home or business is a scary one. At Mold-B-Gone, we believe that knowledge is power. That's why we partner with you in our work. Your Atlanta mold remediation experts will guide you through every step they take, from inspection to conclusion, making certain you understand our work and how it is protecting you.
At Mold-B-Gone, we have eliminated mold contamination from thousands of homes and businesses in the Atlanta area, and despite the scope of our work and the degree of challenge we have undertaken, we have never failed a post-test on any residential or commercial property that we've cleaned. We take immense pride in our record and in the fact that our work has saved the health and financial security of so many people.
GET A FREE INSPECTION TODAY!

Contact Mold-B-Gone for more details!
Water Damage
Mitigation
Determine the scope of the problem
Prep the space
Thoroughly dry the space
Containment Source Removal
Isolate the affected areas
Test to determine mold type and scope
Apply negative pressure
Complete post-test
Control of Transport Mechanisms
Areas of air infiltration
The HVAC system, including ducts
Decontamination
Soft items
Non-porous items
Reservoir Cleaning
Ceilings
Crown molding
Walls
Baseboards
Floors
If you suspect you have mold in your home or business, now is the time to act. Contact Mold-B-Gone, your mold remediation experts in Atlanta.
FAQ about Mold Remediation
Does insurance cover mold removal?
Mold removal is often covered by insurance policies, but the extent of coverage varies depending on the policy. It's important to read your policy carefully and understand what is and is not covered. Some policies may cover mold removal if it is determined to be the cause of a covered event, while others may only cover it if it is a health hazard. Therefore, it is important to check with your insurance company to confirm if mold removal is covered under your policy.
What happens if you live in a mold-infested house?
If you live in a mold-infested house, you may experience respiratory problems, skin irritation, allergies, and other health issues. Mold can also cause damage to your property. If you suspect that your home has a mold problem, contact a professional to inspect and remove the mold.
Is it worth getting a mold inspection?
Yes, it is definitely worth getting a mold inspection. Mold can cause health problems and damage your property, so it's important to identify any mold issues as soon as possible. A qualified mold inspector can help you determine the source and extent of the problem and recommend the best course of action for remediation.
When is mold remediation required?
Mold remediation is required when mold growth has occurred and poses a health risk to occupants of the affected area. In general, mold should be removed as soon as it is found, as it can quickly spread and cause extensive damage. If you suspect that you have a mold problem in your home or office, it's best to call a professional to inspect and test the environment for molds.
Mold Remediation Experts in Atlanta.
If you suspect you have mold in your home or business, now is the time to act.